Content creation is key for the benefit of growing a brand, as we so often discuss, or promoting a campaign or service. Blogs and content marketing are instruments for discussing how you can address the needs of the consumer.
However, were you aware that content creation on LinkedIn (or LinkedIn Pulse) is a valuable and resourceful solution for demonstrating knowledge to key influencers and professionals? LinkedIn is the social platform where individuals can build professional profiles while gaining access to the latest industry information and sharing valuable insight. The social platform boasts 400 million users, so it is imperative to take advantage of the LinkedIn blogging feature.
Before embarking on a new blog post on LinkedIn, consider what content is applicable to your profile, the target market, the frequency at which you will be posting, formatting, and sharing. Hubspot has an excellent beginner's guide for navigating and using the publishing feature, if you're unfamiliar with the features and tools.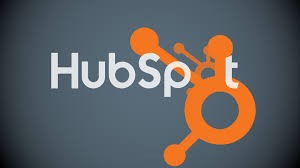 Content is always key, so building out a content calendar will guide your content creation. The content calendar is effective for beating writer's block when deadlines are tight, meeting deadlines on specific content, and rearranging content needs.
LinkedIn's Pulse is an ocean of key influencers, entrepreneurs, and business savvy gurus, creating content unique to their industry and wheelhouse. For example, Microsoft's Bill Gates is a frequent contributor and top Influencer on LinkedIn, creating content related to business, charity, and technology. Moreover, readers can find content related to their industry and career via the LinkedIn Channels for a more niche approach. Determining the right vertical for your content will help shape the success of your LinkedIn content.
Target markets are your readership. Closely examine the needs, questions, and concerns of your customers, taking cues from conversations and FAQ's. Not only will this help in building a strong content calendar, but this will help assess who you are writing for.
Publishing frequency is a big factor to iron out. While publishing frequently is all too common with beginning bloggers and content creators, there is more of a disservice to publishing too much. According to a Bufferapp post, LinkedIn found its best times for posting were in the early morning to afternoon hours, Monday – Friday. Experimentation and testing is recommended to decide which posting times work best for your content, not always what is recommended.
Formatting – creating visuals and creative headlines – is an often overlooked step to content creation in general. Readers and visitors to your LinkedIn content are looking for unique insights, but they also like to see some creativity in the form of images and visuals. Develop a creative header photo for the post using Canva, or find Creative Commons photos that are free to use (usually with credit to the artist). Further, creating a title that is pithy, creative, and indicative of your subject matter is the ideal for enticing readers.
So, you've created this well-crafted, visually-stimulating, and informative post, and you're only showcasing it on LinkedIn? Show your content and LinkedIn page some love by sharing your content. Not every fan or customer may be following you on every social site, so sharing any unique content you created on a Facebook, Google+, or Twitter page is good for likes, engagement, sharing and comments.
Content creation for LinkedIn is a stepping stone into the world of content creation for the right verticals, while honing in on our creative skills in the art of writing. The idea is to build an arsenal of content that not only informs, but engages and motivates the readers.