Content marketing is an essential strategic marketing approach designed to deliver information through various mediums including text, videos, and graphics.  At its core, with content marketing you're educating your audience on your brand, product, or service.
Monitoring key metrics helps ensure that your content marketing campaigns are successful in 2020 and beyond.  So where should you begin?
1. Determine the Goal of your Content Marketing Campaign
Understanding the goal of your content is the first step in measuring success.  Simply put, "what are you trying to accomplish?"  For example, is the goal of your content to drive traffic to your website, promote a specific product, boost event attendance, generate bookings, increase online form fills, or gain email sign-ups?
Once you've determined your goal, you can figure out what metrics make the most sense to track.  Also, capture your starting benchmarks so you can see how the campaign performs over time.
2. Audience Visibility
Depending on the type of content marketing you've generated, relevant audience visibility metrics can vary.  Here are some types of visibility metrics to consider:
"Impressions" has become a bit of a buzz word.  For digital channels, it's easy to measure impressions, but this metric likely tells us very little about the actual success of your content.
If a company has a billboard along the highway, "impressions" would be numbers of people who drove past the billboard over a given period.  But this metric only measures potential views, not who actually paid attention to the billboard or who took an action, such as calling to book a service.
In the digital world, impressions work the same way.  A social media post might get 1000 impressions per day, but all this tells us is who had the opportunity to see your content in their news feed. On Facebook, this data is noted as "People Reached".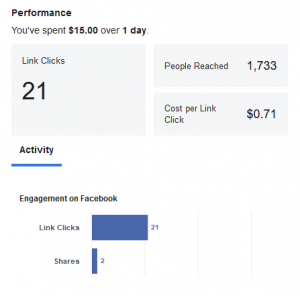 Measuring "Time on Page" lets us better ascertain how well the web content is resonating with the audience.  Knowing this can then help you to better craft your content moving forward.  If you have content that viewers are staying on, then you know that it's engaging your audience to read what you've published.  However, if visitors are spending little time on the page, or bouncing off, then you may want to rethink your topics or writing style.
To view Avg. Time on Page within the Google Search Console, click on "Behavior" in the Dashboard under Reports, followed by Site Content > All Pages.  From here you can view the Pages Report.

3. Action Metrics
Except for brand awareness, most goal-based metrics should be measuring an action.  Here are some common action metrics to track for content marketing:
The CTR tracks the correlation between impressions and actual website clicks.  This metric is generally going to be measured within the search engines (for clicks from the search engine results page -SERP – to the website) or a social media post clicking through to the web page or post.
The best way to monitor conversions is to set-up "Goals" in Google Analytics.  While a conversion can track a sale, specifically if you have an ecommerce site, goals and conversions can be much broader and include capturing leads.  For example, you could track Form-Fills as conversion or mobile "push to call" clicks as a conversion.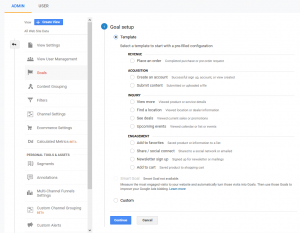 Opt-in Rate will measure opt-in subscriptions, such as for newsletter or email subscriptions.  There are various email marketing platforms that allow you to track opt-in metrics and push your subscribers to specific opt-in email lists.  My favorite platforms are MailChimp and Constant Contact.  Both are user friendly and offer a lot of available metrics for tracking subscribers and campaign results.
4. Engagement
Engagement metrics are commonly associated with social media posts and blog posts.  To measure engagement, you're looking for interactions between your audience and your content.  This can be measured by monitoring "Shares", "Likes", "Comments", and "Tags".  In other words, are viewers interacting with your content in some way?  Are they sharing your blog posts via email or social media?  Are they liking or commenting on a post?  Are they linking to your content in their own social media post or blog content?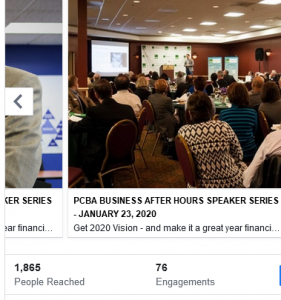 5. Backlinks
Similar to measuring audience engagement, backlink monitoring is measuring sites or social profiles that are linking to your content marketing.  For example, we'll generate content that another website might use as a "source" (with a link) within their own content.  These links are called Backlinks and are extremely beneficial for Search Engine Optimization (SEO).
Backlinks (also know as linking domains) can be tracked in most standard SEO monitoring platforms, such as MOZ, or within the Google Search Console.
In the Google Search Console (located under "Acquisitions" in the Dashboard) select Search Traffic > Links to Your Site, Google provides a list of domains linking to your website, and where those links direct to on your website.   In order to pull the report, you must have Search Console integration enabled.
Below is an example of Link Tracking captured in MOZ Pro.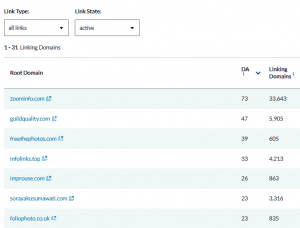 6. User Retention



Measuring new traffic generated from your content marketing efforts is important.  However, don't overlook returning / repeat traffic.  Not only can this provide insights into customer retention, but it also can help determine "commercial intent" of your site traffic and if your brand has a multi-visit buying cycle.
Understanding commercial intent of your audience is extremely important for effectively measuring content marketing success.  For example, say you own a Kitchen Remodeling Company.  Your content marketing efforts have the goal of attracting site visitors interested in your services.  Now, let's say over time metrics have shown that "Page Views" are up and "Time on Page" is high.  But conversions and sales haven't increased.  Therefore, best guess would be that your content is attracting DYI'ers, meaning people looking for ideas to remodel their kitchen on their own.  Or, perhaps your site is attracting visitors from other geo-markets, again just looking for ideas.  In other words, viewers are reading your site content for research, but don't have commercial intent.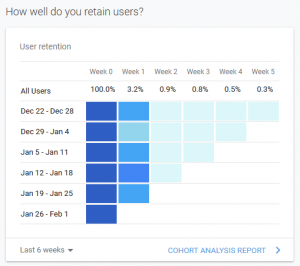 Conclusion
There is a tone of available metrics you can use to measure content marketing performance in 2020.  But don't get caught in the weeds.  Define the purpose of your content (i.e. your goals) and then select the most relevant metrics to track.  Use your metrics to measure the success of your content marketing campaigns and to refine your content marketing strategy.